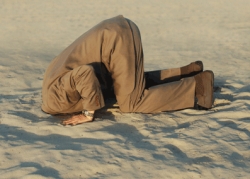 There are two ways to deal with your sensitivity. The one is to see it as a gift, to develop it and learn how to use it for living; the other is to use it as an excuse for hiding.
I see many people legalizing procrastination using sensitivity as an excuse.
To make things clear, my job is to help people who want to move forward.
I'm not working on your "problems", that means I coach you WHILE YOU ARE LIVING and not by stopping life to talk about it.
I'm not going to legalize your whining I will support you to drop it.
I'm not going to accept that you are a victim, even if you have all the proofs in the world that you are.
I'm not going to help you feel good about your suffering. No way!